Morrill Mountain Fruit Farm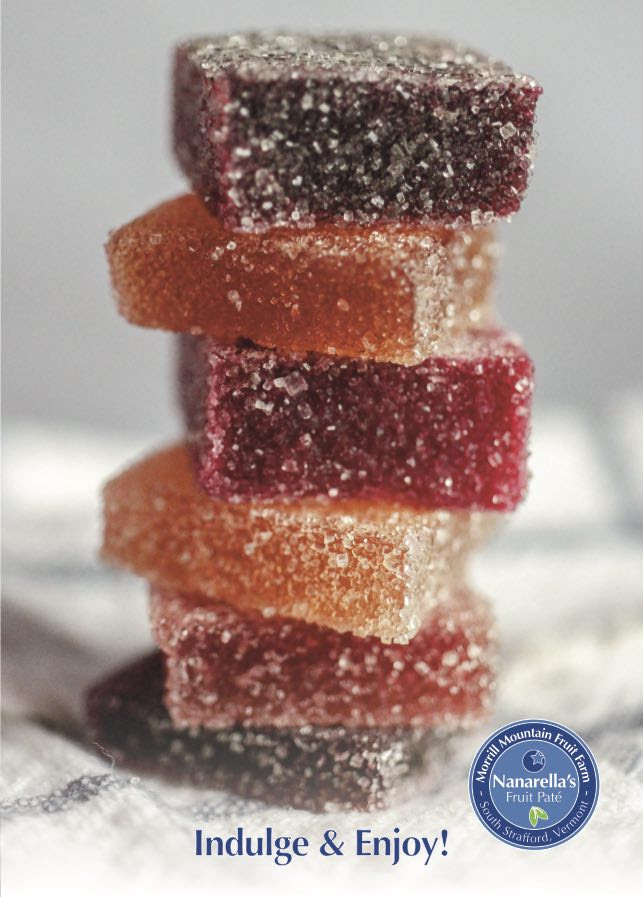 Morrill Mountain Fruit Farm in South Strafford, Vermont grows the blueberries, currants, and raspberries used to make Nanarella's Fruit Paté. These chewy, melt in your mouth, one-inch squares bring traditional French pâté de fruit to Vermont. You can save the airfare and still savor the experience.
The farm was founded in 2006 on the base of Morrill Mountain's north slope to honor the memory of Nanarella's son, Dana who loved berries. As a family, they spent many hours picking, eating and enjoying delicious time together. Nanarella's Fruit Paté is Nanarella's way to share the love experienced on those berry-good days.
Morrill Mountain Fruit Farm is a Vermont USDA licensed food processor and a member of the Good Food Guild, comprised of food makers who believe in enhancing, rather than depleting the environment and in building healthier communities.

Our berry bushes love Morrill Mountain's warm sunny days, cool nights and clean water. On the Farm, we use only organic methods to grow quality fruit in a pristine Vermont environment. We hand pick the berries at their peak, combine them in small batches adding only natural ingredients to make the absolute purest, tastiest Fruit Paté on the planet. Bright with flavor, the sweet ambrosia treats can, in the dead of winter, transport you to a warm, summer day. They are the perfect solution to a craving for sweetness.
All profits go to endow a scholarship at The Clarkson School, part of Clarkson University. Your purchase can help a deserving young person further their education. Does it get any better?
Indulge and enjoy, knowing that your pleasure also extends a helping hand.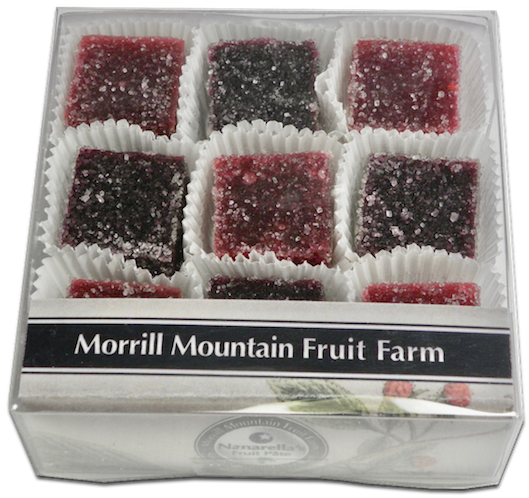 Name Elizabeth Clarke
Phone 802-765-4601
Address Morrill Mountain Fruit Farm
16 Redden Road
South Strafford, VT 05070