Member Spotlight: Small Batch Organics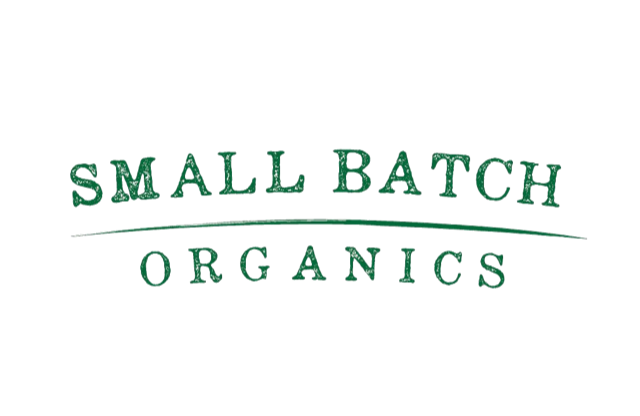 Small Batch Organics produces organic and gluten free granola and chocolate covered granola bark. Owners Lindsay Martin and Jack Desario have been in the food industry for many years including owning and operating restaurants, a bakery, a general store, and a farm stand all in Vermont. They first began producing their granola and bark for sale at these previous businesses. The product was a success and sales continued for this customer favorite. After years of managing the restaurant/retail lifestyle they decided they needed a "day job" in order to spend more family time with their then 4-year-old. So they refocused their business plans and devoted themselves full time to Small Batch Organics.

Originally, they thought this new food manufacturing business would be easier than previous endeavors. Just 6 months in they realized that was not the case. What began as a team of 2 quickly grew into a team of 15 plus, and their 3,000 square foot facility expanded to 14,000. Lindsay remarks that, "as overwhelming as it is to b
e a startup food manufacturer, the pride that we have experienced along the way has been equally great. We are excited every day to see what shelf Small Batch might land on next." Lindsay says seeing their products on store shelves is her proudest moment. "The day to day churning out of the granola and bark is hard work and I will admit that some days are more challenging than prideful, but when you see the product on a store shelf, it really feels great." Lindsay loves receiving pictures from friends of their products on store shelves across the country.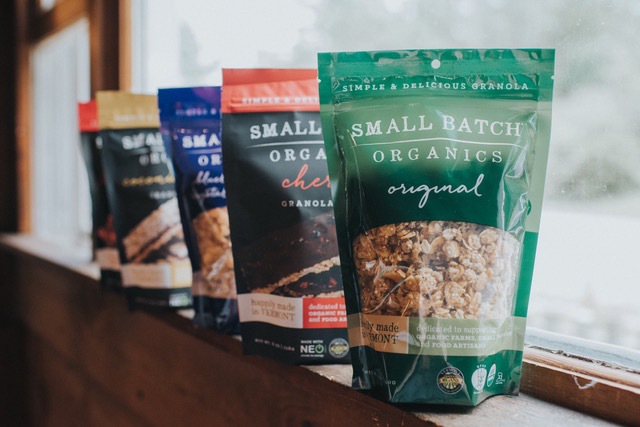 The most rewarding and challenging aspect of owning their own business is one and the same: employees. Lindsay shares that, "over the past few years, we have built a great core team. We have worked together to continue to improve efficiency without compromising quality." The loyalty of these core team members is truly rewarding. Lindsay reflects that, "during tougher production months, I have a few employees who are willing to commit to very long days and weeks." While they have a strong core group of employees, Small Batch sometimes struggles to find enough help which results in too much work falling on too few employees. Lindsay shares that they are always looking for good workers to join their team. The only way they can combat the hiring challenge is to "keep hiring and training and hoping that the next hire will be a gr
eat new addition to the Small Batch team and will want to stick around."
Lindsay advises new business owners to, "have a very real understanding of what defines success for your business." She continues with the importance of knowing your goals. "Are you looking to have really strong sales at the local farmers markets with local distribution or are you hoping to be national with a large store chain in the first few years? If the latter, how are you going to fund fast growth if you are lucky enough to achieve it."
Small Batch Organics joined VSFA when they signed up for their first Summer Fancy Food Show. Lindsay says that they "have appreciated the connection VSFA has allowed us to make with other food producers. It is so valuable to have a connection to other members for the knowledge that can only be gained through industry experience." To learn about Small Batch Organics, their products, story, and more, visit their website www.smallbatchgranola.com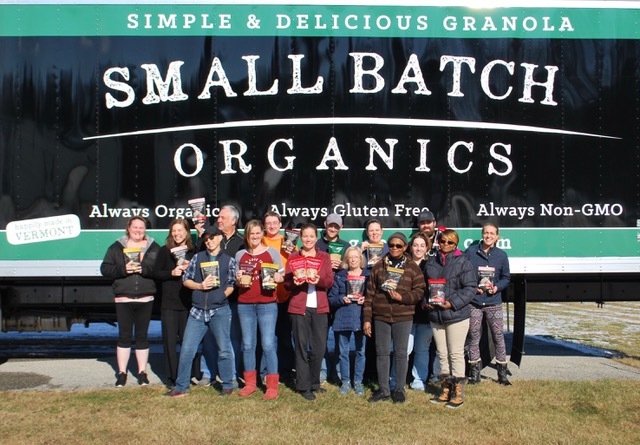 Next Blog Post
A Vermont based, small-batch artisan pickle maker, Pin Up Pickles' mission is to source local produce to create a unique Vermont flavor.