Member Spotlight: Pin Up Pickles
VSFA Member Spotlight: Pin Up Pickles

Chief Pickle Officer Rachel Smith founded Pin Up Pickles after grad school, "to exercise her creative spirit at the local farmer's market." A Vermont based, small-batch artisan pickle maker, Pin Up Pickles' mission is to source local produce to create a unique Vermont flavor. Taking inspiration from family recipes, Rachel launched with the Bread & Butter and Sweet Beets pickles. Expanding the line to include flavor trends, Rachel now offers pickles like Classic Dilly Beans and Pickled Garlic. Over the past few years Pin Up Pickles has introduced a line of DIY Pickle and DIY Hot Sauce Kits along with small batch hot sauces made almost entirely of Vermont produce.
Rachel says, "there's a lot to love," about owning her own business. Customer interactions and making connections with other producers and farmers is a rewarding community building experience. Rachel shares that some of her favorite experiences are when customers share how they enjoyed her product with family or friends. "It was incredibly rewarding when someone told me they were introduced to my brand during a Friends-giving meal." Rachel's proudest accomplishment as a business owner? Learning how to navigate the acidified food production guidelines and restrictions for producers. While it may not be as demanding as dairy handling, she remarks that, "it can be quite daunting for someone who came into the food production world without a background in culinary practices or food safety."
Time management and work-life balance is the toughest challenge Rachel faces. "I currently work part-time in health care which never stopped seeing patients during the lockdown. I have to create definite schedules for work, production, and home life," she says. This past season Rachel made the decision to not be a vendor at the Saturday Farmers' Market. Rachel shares that, "while (it was) challenging to my retail income, (it) was so beneficial to taking advantage of the gorgeous summer we had and enjoying spending time with my family."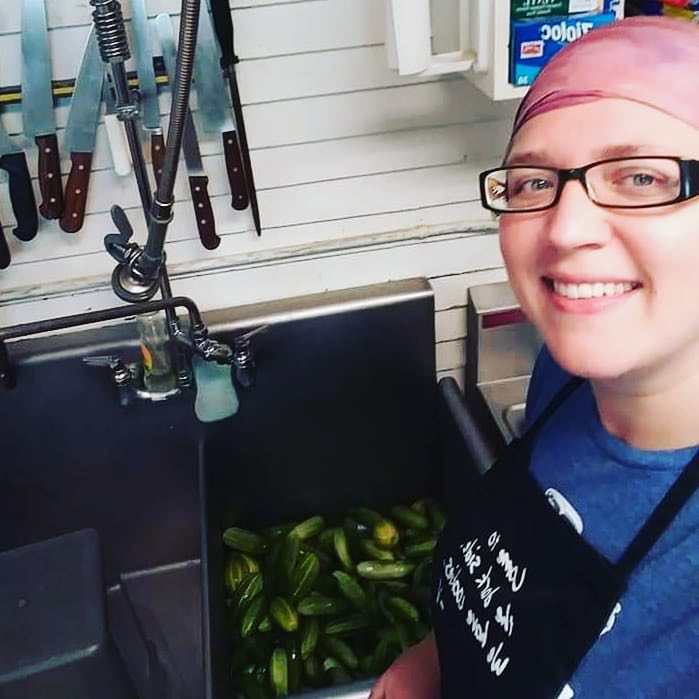 Like most, COVID-19 has created a few challenges for Pin Up Pickles including the loss of direct to consumer sales. There have been a few silver linings: increase in virtual networking opportunities and demand for local food. Pin Up Pickles has had all their in-person events cancelled, but has adapted by, "working on a few online markets/sales," that unfortunately, "will not even come close to the revenue we normally generate in Q4." Rachel shares that they, "were fortunate to team up with a number of local companies to create shared gift baskets…as well as collaborate on local food collections." They also prioritized adding ecommerce to their website to reach consumers sheltering in place.
Rachel urges new business owners to remember that, "your product is only a small part of growing a successful brand." Networking is key and it is essential to ask questions and take part in opportunities to learn and connect with others in your industry. She also emphasizes the importance of being nice. While this may sound simple, "you can have an amazing product, but if you are hard to do business with or you are not kind, then that reputation may spread and can harm your brand."
Networking, Rachel says, "has always been a passion of mine and I enjoy getting to learn from other business owners and share whatever insights that I may have with them." Pin Up Pickles joined VSFA to network and has found value in this member benefit. Rachel adds that, "the VSFA/VRGA mixers and virtual tastings have been wonderful experiences that I would encourage more members to participate in." Concluding with, "we owe Vermont our products and our commitment to our neighbors to continue supporting the local economy."
To learn more about Pin Up Pickles, their products, story, and more, visit their website pinuppickles.com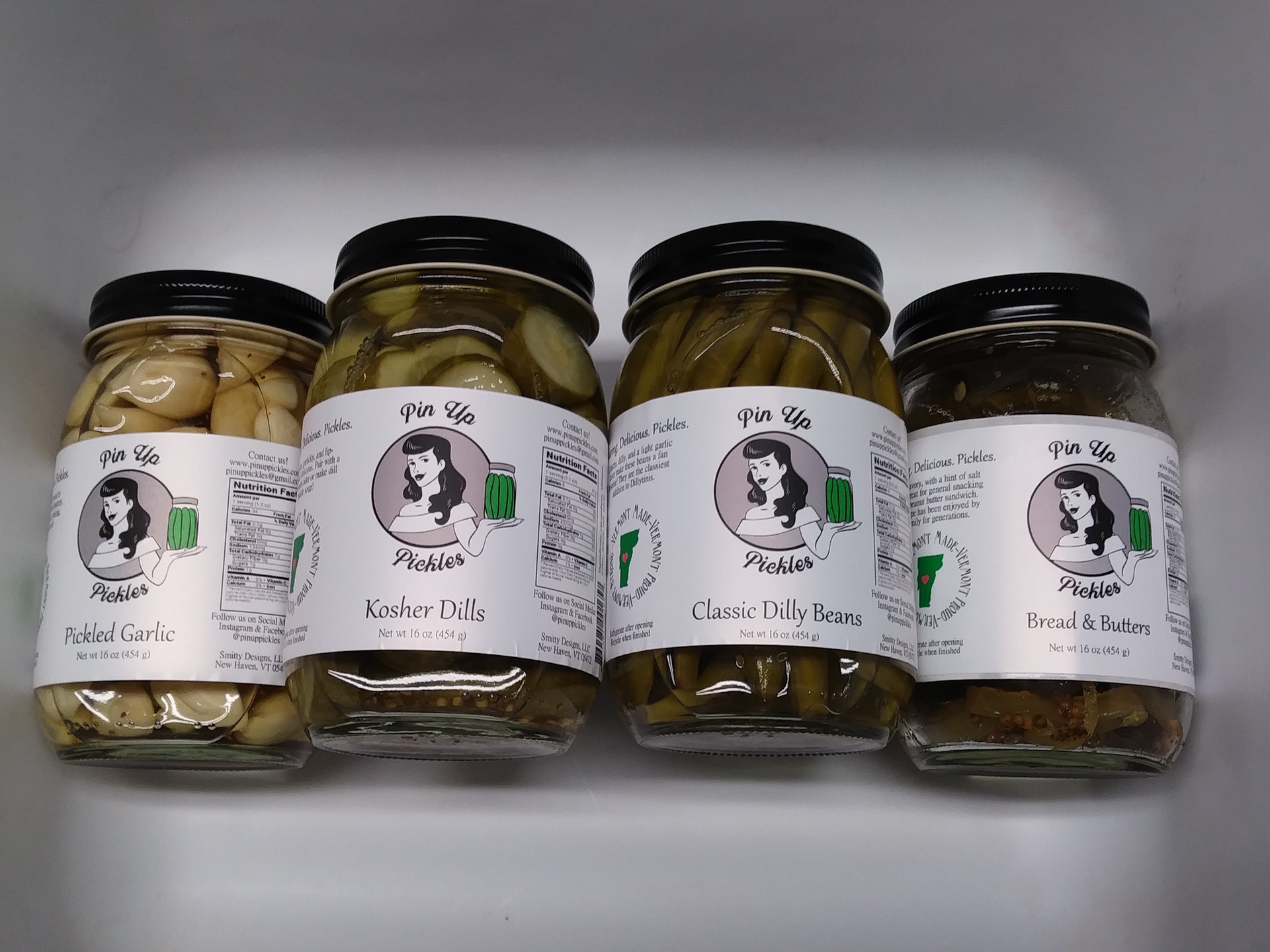 Next Blog Post
For Immediate ReleaseNovember 16, 2020 Media Contact: Alexandra Jakab, Assistant Director | 802-899-0954 | alexandra@vtspecialtyfoods.org Vermont Specialty Food & Beverage Producers Named Finalists at…